THE JUVÉDERM® VYCROSS® LINE
Vycross® technology is the latest innovation in the Juvederm® family of products by Allergan Inc. It's a gel formula that gives the skin a smooth, natural-looking appearance.
It's a cosmetic treatment that smooths wrinkles and restores volume. You can return to your daily activities after little of no recovery time, with results that last up to 1 or 2 years, depending on which Juvederm® products your doctor recommends for you.
Juvederm Volite® – We are pleased to announce the newest addition to the Vycross Family! Volite is an injectable treatment that delivers hyaluronic acid directly into the skin (VS. Below the epidermis or dermis like other fillers). Volite is designed to improve the skin's hydration and reduce the appearance of fine lines. The hyaluronic acid in the Volite combines with the water in your skin to hydrate and create a natural, healthy glow! Great for all ages.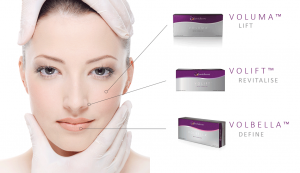 Juvederm® Voluma® – when it comes to maintaining your skin's smooth contours, full cheeks and a straight jawline typically define an attractive face. The overall shape and contour of the face, however, changes with age. The skin becomes thinner and the effects of gravity become apparent. Juvederm® Voluma® is specifically designed to restore the lost volume and enhance the cheeks and chin. Using hyaluronic acid, a naturally occurring sugar found in your body, Juvederm® Voluma® delivers a smooth, natural lift that lasts for up to 2 years.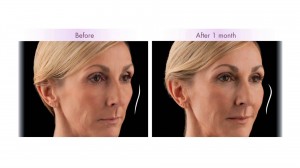 Juvederm® Volbella® – Full lips with a defined border are a feature of attractiveness. As we age, natural substance such as collagen, elastin and hyaluronic acid that give skin structure and volume gradually decrease. This results in our lips and the surrounding area being vulnerable to volume loss. Juvederm® Volbella® is specially designed to gently restore volume and shape to your lips. Juvederm® Volbella® is the only facial filler clinically proven to last up to 12 months in the lips with a single treatment.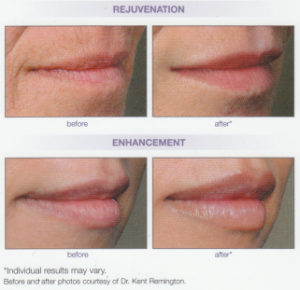 Juvederm® Volift® – Over time, our skin thins and slackens as facial volume and skin elasticity are gradually lost. Deep skin depressions may begin to form in the smile lines that run vertically from the bottom of the nose to the corners of the mouth. These lines can change our expressions, and may appear to make us look older. Juvederm® Volift® is specially designed to soften and gently restore natural-looking shape to smile lines. Patients see results after just one treatment with noticeable softening of the smile lines that is clinically proven to last up to one year.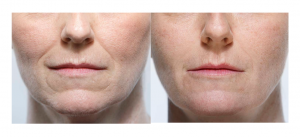 With the addition of pain-reducing lidocaine, you will always enjoy a greater comfort during your Juvederm® treatment.