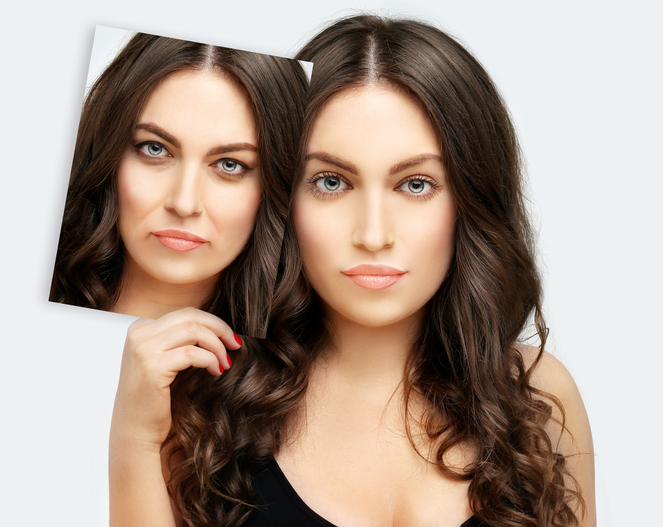 A dermal filler is a gel made from non-animal hyaluronic acid products used to replace naturally-occurring acid in connective and skin tissues. When injected into the skin, a dermal filler "fills in" lines, folds, creases and lips, replacing volume where natural tissues have begun to deplete.
Facial fillers are commonly used in adjunct with Botox®, Thermage®, photo-rejuvenation or laser resurfacing (Fraxel or Smartxide CO2) to achieve the total look desired.
Chrysalis Rejuvenation Clinic provides dermal fillers Ottawa treatments to:
Minimize the appearance of frown lines, creases, and aging-related facial hollows
Fill in or "plump up" lips
Refresh volume to depleted tissue areas such as the face and hands
Fill in depressions left by scars
We offer a whole host of facial filler products from lines including:  Juvederm®, Belotero and Teosyal Read these web pages for more information, or contact us for a consultation with Dr. Lalonde about our dermal filler services.
FREQUENTLY ASKED QUESTIONS ABOUT DERMAL FILLERS

Who will perform the facial filler injection?
Only Dr. Lalonde administers injections at Chrysalis Rejuvenation Clinic.
What are the indications for use of dermal fillers?
Facial fillers like Restylane® and Juvederm® are used to replenish volume in the skin lost to aging, weight loss, illness, etc. Common uses of dermal fillers are to soften deep creases and wrinkles, fill depressions left by scars, and to replenish volume lost in the hands, décolletage and around the eyes due to aging.

How long will my dermal filler injection last?
Longevity depends on the area injected. Volume replacement in the cheeks can last up to a year and a half. In other areas, the facial filler treatment is generally effective for 6-12 months.
If you are interested in how dermal fillers Ottawa can work for you, please contact us for a consultation.