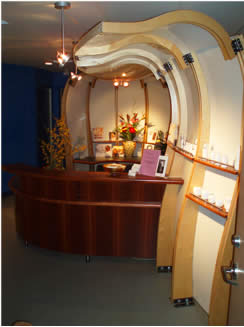 Chrysalis Rejuvenation Clinic's non-surgical cosmetic services are offered at our state-of-the-art clinic in Ottawa, Canada.
We have created a relaxing, warm and comfortable environment to provide our clients with a pleasant and discrete experience, both for consultation and treatment.
Whether you wish to look better, reduce the appearance of scars and skin damage, reduce unattractive spots and lesions, reduce unwanted hair or solve the problem of excessive sweating, we look forward to serving you at Chrysalis Rejuvenation Clinic. We provide doctor-administered injections such as Botox® Ottawa, Juvederm® Ottawa, and Dermal Fillers Ottawa, in addition to doctor-supervised treatments such as microdermabrasion, chemical peels, laser resurfacing, Thermage, and much more.
We are located conveniently near the Queensway (Highway 417) and Westgate shopping centre. Please contact us for a consultation.